Boat Storage Perth
U-Move Australia provide cheap dry boat storage in Perth, perfect for those who enjoy boating and jet skiing in the warmer weather and are looking to store their recreational marine vehicle over the winter months.
U-Move Australia Boat Storage Containers are:
Secure – lockable
Portable – store at our secure premises, or easy to transport and store at a location of your choice
High strength – long lasting, corrosion resistant steel construction for harsh Australian conditions
Vermin free, dust free and watertight

Boat Storage Solutions
Boat storage solutions in Perth have never been easier with our container storage options. Our range of shipping containers are equipped with anchor points for secure storage of your boat or water vehicle and make for a versatile dry dock storage solution.
With the option to buy, hire, or store (at our secure storage facility or premises of your choice), U-Move provide a wide range of boat storage solutions.
Our storage containers are also easy to ship and transport, great for those needing a portable solution, that will withstand extreme weather conditions.
If you're looking for a marine storage solution, look no further than U-Move, we have your water vehicle storage covered.
Buy – new and used
Hire – short and long term
Storage – short and long term at our secure storage facility or your premises
Transport – we can arrange pickup and delivery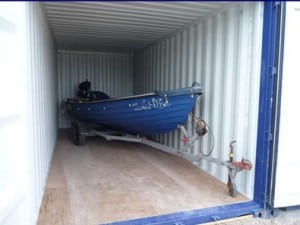 Boat Storage Sizing
Our boat storage solutions come in various sizes. We also offer customised internal anchorage options.
U-Move Australia can arrange to drop off and pickup your container wherever you need, we can also arrange collection once you have placed your small boat or recreational vehicle securely and store at our storage facility.
Find out how to prepare your boat for winter storage, or contact our experienced team at U-Move Australia today, to discuss your boat storage needs. We are here to help!