Top Tips for Moving House
October 01, 2021
Moving house is widely acknowledged as one of the most stressful events in a person's life. It can be an enormous undertaking and just the thought of it can make us want to run a mile. But if you put your mind to it, you can achieve a huge amount – without it ending up as the headache you were anticipating.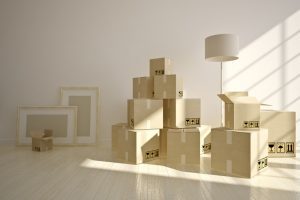 With years of experience under our belt, we've put together some top tips for moving house. Following just a few of these may help you to stay on schedule and reduce your stress levels.
1. Get Organised
If you are not organised, it can be hard to know where to start – and easy to lose motivation.
Think carefully about everything that needs to be done and create a task list. This will give you a structure to work with and help to keep you focused on the tasks at hand. And there's nothing like the satisfaction of ticking off a list item to keep you motivated!
Your task list should include items such as:
Book the removalist
Buy packing boxes, tape, bubble wrap, butcher's paper and marker pens
Arrange documentation for the settlement agent
Advise utility providers of the moving / disconnection date and arrange reconnections for the new address
Notify important contacts / suppliers of the new address (banks, insurance companies, doctors, dentists and the Department of Transport etc.).
Set up a postal redirect service
Organise home and contents insurance for the new home
Back up computer hardware
Book cleaners
2. Get Removalist / Storage Quotes
Unless you plan to carry out the transportation yourself, you should start gathering removals and / or storage quotes right away. Companies can get booked up well in advance.
Get at least 3 quotes from different removalists and self-storage companies and be sure to compare apples with apples. Check what is and what is not included.
The distance between your pick-up and drop-off location, the volume of contents to move and insurance will all impact your quote.
If you're not moving into your new home right away and need to store your furniture, a mobile storage service could be the best option, as reduces loading / unloading time – and costs.
A mobile storage solution eliminates the need to unpack your belongings into a storage unit and then re-pack them again for transportation when you are ready for them to be delivered to your new home.
A shipping container is delivered to your house and you simply pack it once. Once loaded, the storage provider will transport the container to their facility where it will stay until such time as you are ready for it to be delivered to your new home.
This makes it a cheaper and easier solution than traditional self-storage options.
3. Check Customer Reviews Online
Before engaging a removalist or storage company, see what previous customers are saying about them.
Simply Google their business name and check out the reviews on their Google My Business listing. Also check out review sites such as Word of Mouth and OneFlare.
You want to be sure you're engaging a reputable firm.
4. De-Clutter
Moving house is the perfect time for a de-clutter.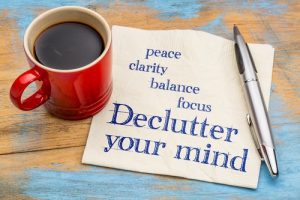 Having a good clear-out before you move will mean you're not carting old, unwanted items into your new home and cluttering it. This process will also reduce the number of items you need pack up and transport!
De-cluttering is also great for your mental health. "A clear space equals a clear mind," as the old adage goes.
5. Be Methodical
Be methodical in your approach. If you look at your house move as one huge project, you'll likely find it too daunting. Instead, break it down into chunks; tackle each room in order of priority, one at a time.
Removing every item from every drawer and cupboard is ineffective and overwhelming. Instead, work systematically through each area. Start with one particular shelf or drawer and pack your items as you go, before moving onto the next.
Create 2 labelled boxes or bin bags – 'Donate' and 'Dump' – for items you no longer want. Add your unwanted items to the relevant box / bin bag as you go to keep the room tidy. Sorting and packing will prove a much easier task if you have a tidy space to work in.
6. Be Ruthless
Remember, decluttering is not about shifting your clutter from one house to another. You will need to be ruthless!
Ask yourself 5 key questions:
Do I still use this item?
Do I love this item?
Does it hold any true sentimental value?
If you haven't used the item in the past year, you don't love it and it doesn't hold any sentimental value, it's time to get rid of it! As William Morris famously said, 'ÄúHave nothing in your house that you do not know to be useful, or believe to be beautiful.'Äù
Your home should be your haven. Only keep things that add value to your life.
7. Use Sturdy Boxes
Don't try to skimp on your boxes. Old, battered or damp boxes can be structurally weak and may give way. Be sure to use sturdy boxes.
If you don't want to pay for brand new boxes, you may be able to find some good-quality second-hand ones on Gumtree or at your local supermarket.
And be careful not to cram too much into each box. Overloading even a brand new box can compromise its structural integrity – and make lifting it a tough task!
8. Clearly Label Your Boxes
If you're packing yourself, don't forget to label the boxes. List everything that's inside the box and jot down the room it needs to be delivered to in your new house.
This will make life much easier once you arrive in your new home.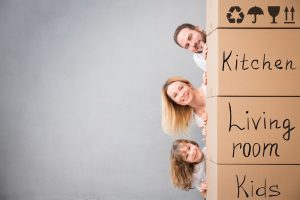 9. Stick Nuts and Bolts to Furniture
Small furniture components can get easily lost during a house move – which causes great frustration when it comes to reassembling your furniture the other end.
Place any nuts and bolts that go with furniture in a clear bag and stick this to the furniture itself using sticky tape.
10. Use Up Your Food
Start using up the food in your freezer well in advance. Not only will you have less items to move when it comes to moving day, but you should also see some savings on your grocery bills!
Avoid stocking up on long-lasting items such as spices and curry pastes and use what you already have in stock. In the days leading up to moving day, try to just buy what you need for that week.
11. Create a Box of Essentials
There are a few items which you'll definitely want to have to hand on moving day. Create an 'essentials box' and transport this in your own car.
Items to might wish to add to your essentials box include:
Any documentation relating to your house move
Your phone charger
A kettle
Tea, coffee, a carton of milk, mugs and teaspoons
Snacks
Toilet roll
Cleaning products, cloths and dusters
Your vacuum cleaner ad mop
And there you have it; our top tips for moving house! The key to a low-stress move is to be organised – well in advance.
For more information on U-Move Australia's shipping container hire or removal services, please contact our friendly team today.