Moving to Melbourne: 10 Things You'll Love
March 22, 2023
Are you thinking about moving to Melbourne? Starting over in a new city can be both intimidating and exciting. It helps to know as much as possible about where you're considering relocating to.
Melbourne is known for its welcoming people, family-friendly neighbourhoods, gorgeous weather, and so much more. As Australia's second most populated city, there are always fun things to do and new experiences to be had.
But before moving to Melbourne, check out these 10 things you'll love about one of Australia's favourite cities.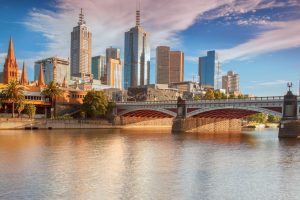 1. Safe and Attractive Suburbs
There are over 300 suburbs in Melbourne, each with its own charms, styles, and advantages. If you're looking for convenience, attractiveness, and great amenities, a few suburbs you may like are St Kilda, South Yarra, Fitzroy, and Brunswick. If you're most focused on affordability, there's also Tarneit, Carlton, and Pakenham.
2. Amazing Beaches
Melbourne is home to several of Australia's and the world's best beaches. You'll love spending summer days lounging in the sand, swimming, or enjoying some exciting water sports. Some of Melbourne's beautiful beaches include, in no particular order:
Williamstown Beach
St Kilda Beach
Altona Beach
South Melbourne Beach
Brighton Beach
Port Melbourne Beach
If you're craving a beach vacation, Anglesea Beach is less than a two-hour drive from Melbourne. Perfect for day or weekend trips, this small surf town will give you a nice change of scenery without taking you too far from home.
3. Pleasant Weather
One of the many benefits of moving to Melbourne is the weather. Melbourne enjoys plenty of sunshine year-round. There are very hot days during the summer months, but the average temperature is usually between 14 Р25.3°C. Winter temperatures are also fairly mild, ranging between 6.5 Р14.2°C.
This isn't to say Melbourne is all sunshine all the time. The city isn't immune to Australia's famously unpredictable weather. You'll still see thunderstorms and heat waves on occasion, but the weather overall is quite pleasant.
4. Countless Things to Do
Melbourne is the cultural capital of Australia, and this is represented in the long list of cultural and educational activities you can enjoy in the city. Here are a few of the many things you can do in Melbourne:
Visit the National Gallery of Victoria
Learn about hundreds of interesting species at the Melbourne Zoo
Admire the plantlife in the Royal Botanical Gardens
Enjoy the shops, restaurants, and museums in Federation Square
Admire the architecture of the State Library Victoria
5. Beauty and Cleanliness
If you want to live in a city that's clean and attractive, you'll be impressed by Melbourne. Melbourne is known as one of the cleanest and greenest cities in the world. The city has earned this reputation for its clean air, abundance of green space (parks, gardens), and eco-friendly public transport. Melbourne's residents are also quite eco-conscious, boasting a higher recycling rate than the national average.
6. Great Housing Options
Before moving to Melbourne, you must first do your research to ensure the homes are within your budget – whether you're buying or renting.
As of the first quarter of 2023, the median house price in Melbourne is $743,554. Though this is higher than the national average, which is to be expected of a major city, it's significantly less than the median price in Sydney.
A key benefit to buying in Melbourne is its great variety of housing options. Melbourne's city centre has a nice balance of stylish new apartment complexes and attractive older buildings. In the suburbs, you can find plenty of fully detached homes and unique properties.
7. Plenty of Job Opportunities
Melbourne is the only city in the country that comes close to rivalling Sydney as the business hub of Australia. It has a very strong economy and is home to two of Australia's four major banks (ANZ and NAB), the nation's largest company (BHP), and the country's automotive industry.
With millions of job openings each year, you shouldn't have much trouble finding employment opportunities in Melbourne.
8. Weekly, Monthly, and Annual Events
There's always something happening somewhere in this vibrant city. In Melbourne, events such as art exhibitions, live music shows, festivals, and much more are popping up all the time. Many of these events are family-friendly and free for everyone to attend!
Great examples of fun events in Melbourne include the weekly night market at Queen Victoria Market and the free weekly art exhibition at the National Gallery of Victoria. If you like to explore cities and have new experiences, you'll find it very easy to fill up your evenings and weekends.
9. Excellent Dining Scene
There are many benefits to being one of Australia's most multicultural cities, including an excellent dining scene. If you live in Melbourne, you'll have the opportunity to try cuisine from around the world at one of the city's many restaurants, bistros, and cafes.
Craving Lebanese, Chinese, Indian, Italian, or Greek food? You won't have to drive too far to enjoy some authentic and flavourful dishes.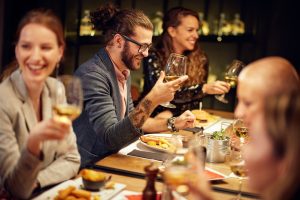 10. World-Class Coffee
Melbourne is widely considered the coffee capital of Australia and is constantly appearing on lists of worldwide coffee destinations. This is because Melbourne's highly skilled and creative baristas are the best of the best.
Coffee is part of Melbourne's culture, and you'll find unforgettable cups in almost every café in the city and its suburbs.
Enjoy a Low-Stress Move to Melbourne With U-Move
Moving to Melbourne – or any new city or state – can be a huge undertaking. Thankfully, you can simplify the process by hiring U-Move.
First, you can secure a water and dust-proof shipping container rental which U-Move will deliver to your door.
You can either pack it yourself, or our team of professional removalists can load it for you. Once your container is full, U-Move will collect it and ship it to your new home!
Not only that, but through our mobile storage service we can also safely store any items you want to leave in Perth. We can also assist you with the storage of large items, including:
For over 20 years, U-Move has offered a cheaper and simpler alternative to traditional interstate removal and storage services. If you have any questions or would like to hire U-Move to assist with your move, please don't hesitate to call us on 08 9459 8888 or fill out an enquiry form.