How to Prepare for Your Shipping Container Delivery
November 25, 2021
Shipping containers are a fantastic mobile storage solution – quick, easy and usually cheaper than traditional storage units. However, preparing for your shipping container delivery involves a few crucial steps.
Whether the shipping container is hired or bought, organising transportation and preparing the ground it will sit on will help to ensure a smooth delivery.
Before preparing the shipping container foundation, consider how long the container will remain on your property and the time of year. These circumstances will change how the ground should be prepared.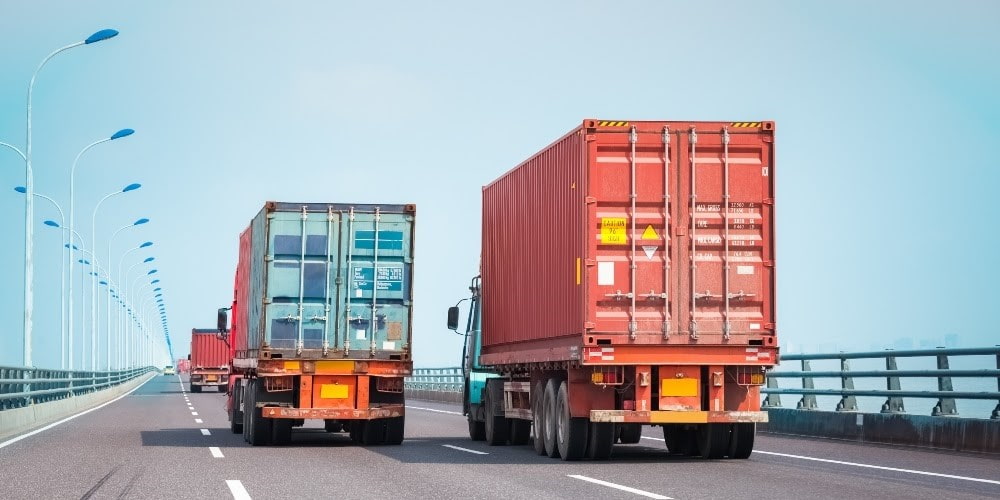 Determine What Kind of Vehicle Will Be Delivering the Shipping Container
Before you begin preparing your property for the delivery, it is imperative to consult with the supply or transport company to determine what kind of truck will be used. This is because a variety of trucks could be used for the delivery, each using a different unloading method.
Delivery vehicles can include:
Tilt Tray: A tilt tray truck unloads the shipping container by lowering the end of its trailer to the ground, allowing the container to slide off.
This type of delivery truck is ideal for placing the shipping container vertically onto properties. However, it requires enough space to back onto the property. It is also practical for properties surrounded by power lines and trees as it remains relatively low.
Side Loader Truck: These vehicles have two arms on each side of the shipping container, which lift and lower it off of the side of the truck. A side loader is ideal for properties with limited space for the truck to move around.
Hiab Truck: A hiab delivery truck (crane truck) is ideal for deliveries when the shipping container needs to be placed on an angle the other two options are incapable of achieving. This is because the crane arm can twist the container to the correct position. A crane truck is also a beneficial option when the shipping container requires it to be lifted over other objects and obstructions.
Clear Any Obstructions
Before the delivery date, clear any objects on the land the shipping container will sit on and approximately half a meter around the perimeter. Do this by cutting back plants, moving plant pots, moving outdoor furniture and ensuring plumbing or electrical systems won't be in the way.
It is also important to advise the shipping container delivery company which way you would like the doors to face. The delivery company needs to know this before the container is loaded onto the truck, as that will determine which way it will face when dismounted.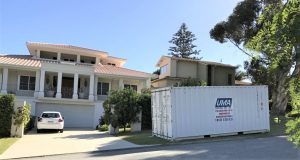 A Couple of Other Pointers
Ideally, a shipping container should be placed on a relatively flat surface – especially if the container is going to be a permanent addition to the property.
Many local councils will allow temporary storage (usually up to 7 days) on either the verge or on private property without a permit, provided the following is adhered to:
The container is only to be used for a maximum of 7 days, for the loading/unloading of goods.
The container has to be placed so as to not obscure vehicle sightlines.
Shipping Container Deliveries With U-Move Australia
At U-Move Australia, we offer 2 delivery / pick-up options.
We can drop off a container to your door for you to load at your convenience and then pick it up when you're ready (i.e. a few days later), or
We can pack the container for you and remove it within the same day.
Once packed, we can either store your container for you at our secure storage facility with 24/7 surveillance, or we can deliver it to your chosen destination.
If you are looking for a container on a permanent basis, we also have a range of containers available for sale.
For more information on how U-Move can get a shipping container to you, contact our friendly team today.